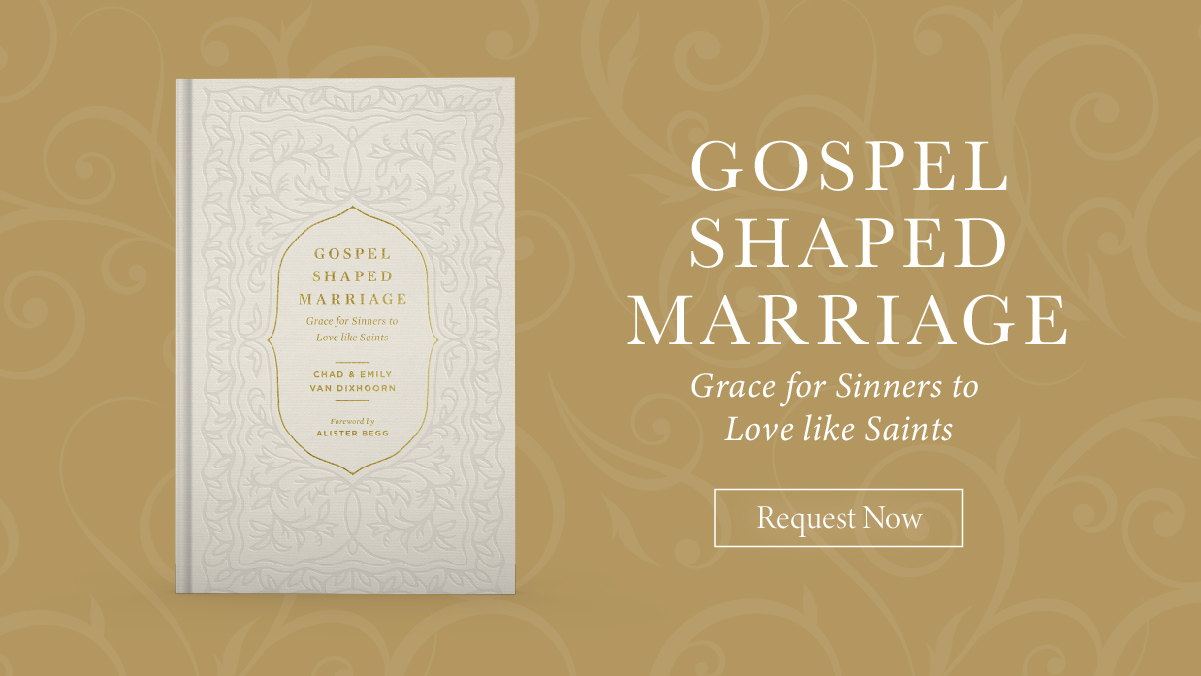 All marriages have challenges, because a union between two sinners—even a God-ordained union—isn't going to be perfect. But encouragement from Gospel-Shaped Marriage: Grace for Sinners to Love like Saints will help you understand that a marriage's greatest chance for success comes when both husband and wife adhere to God's design.
Gospel-Shaped Marriage explores the biblical history of marriage and how it provides the foundation for our marital relationships today. The book explains how marriage is meant to mirror Christ's relationship with the church. This is a framework that often contradicts our culture's preference for establishing relationships structured according to the participant's own emotions, desires, and design. The authors, who are each other's longtime spouses, unapologetically address all the confusion about marriage and explain the unique roles God gave to both husbands and wives with straightforward clarity that comes directly from Scripture.
Whether you are considering marriage, are newly married, or have been married for decades, you'll be helped by exploring the benefits that come from practicing mutual submission and learning why it's so important to help your spouse thrive in his or her God-given role. You'll also discover how to grow in grace when you commit to a marriage characterized by mutual respect, care, and service—a quiet competition to put the other person first. When you remember that you married a sinner, not a savior, you'll be more equipped to approach your husband or wife with understanding rather than just trying to win with your words.
In Alistair's forward for Gospel-Shaped Marriage, he says, "We all need help in our marriages. We need our local church family to teach us and train us and remind us of God's enabling grace." With humorous anecdotes from the authors, you'll be frequently reminded that you can find joy as a couple when you Christ is central in your life together and you seek to follow the perfect pattern for a grace-filled relationship by growing in Him. And if you're single and longing for marriage, this book will provide fresh perspective to help you rely on Christ to exhibit grace in all of your relationships.
Each chapter comes with recommended readings from Scripture, and the book concludes with discussion questions that can help you and your spouse learn how to pattern your relationship according to God's design.
Request Gospel-Shaped Marriage, and grow to love like the saint Christ has redeemed you to be.